About Me
I am a member of the British Association for Counselling and Psychotherapy (BACP) and for many years a Registered Psychotherapist (RP) in Ontario, Canada, Certified and Registered Canadian Art Therapist, New Decision Therapist, a Master Neuro Linguistic Programming (NLP) Practitioner. I have over 20 years of experience as a Psychotherapist.
My education and training took place largely in Canada and include a B.A. in Religious Studies from the University of Toronto, three years at the Ontario College of Art and Design as well as a Masters in Education (M.Ed.) from the Ontario Institute for Studies in Education (OISE). In addition, I undertook graduate level training at the Institute of Art Therapy in Toronto for two years.
Over the years, I have also studied: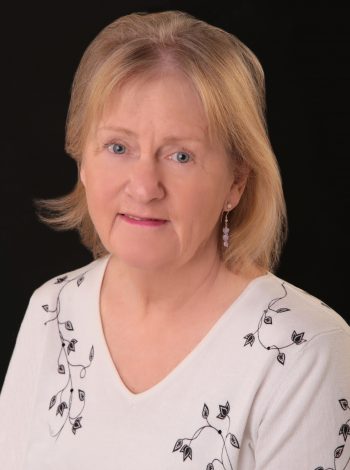 Marriage Education and Divorce Prevention Coaching
Strategic Intervention Coaching
Core Shamanic Journeywork
Cognitive Behaviour Therapy
Short Term Solution Focused Counselling
Psychodynamic Bodywork
Art Therapy
Emotional Freedom Technique (EFT)
New Decision Therapy
Focusing and Guided Imagery
Trauma focused Cognitive Behaviour Therapy and Desensitization
Neurolinguistic Programming (NLP) Master's Level
Hypnotherapy
Mindfulness Meditation and Stress Relief
My experience is wide and varied. I have worked with children in schools and group homes; adolescents in a drug rehabilitation centre; male adolescents in open and closed custody facilities; and adults in psychiatric care and a community arts centre. Before moving on to private practice, I spent many years working with people of all ages and issues through an employee wellness services company. I thus have a wealth of experience in counselling and coaching people through a variety of issues such as career choices, relationships, emotional upheaval, bereavement and loss, financial struggle, emotional abuse, and loss of direction in life.
My approach is one of encouragement and support. Using empathy and understanding I assist individuals to move beyond their emotional impediments and constraints. They are encouraged, instead, to move towards emotional freedom, expansion and personal growth.
My belief is that therapy should make you smile more, not cry more.
I lived in Toronto Canada for many years and had a wide and varied experience in counselling and coaching. To learn more about my Canadian background please visit http://www.yvonnerose.com
I also offer Life Strategies and Sacred Money Archetype coaching. See my website http://www.lifestrategiescoaching.co.uk.