Life Coach For The Modern World
"We all have the extraordinary coded within us, waiting to be released"
-Jean Houston
As a Registered life coach and BACP member in private practice in Torbay, Devon, England, I provide short- and long-term coaching to individuals and couples. My philosophy is rooted in the opinion that how we experience our world stems directly from what we focus on and our limiting beliefs. If we were to change that focus and those beliefs, we could then change our emotions.  This would then motivate us to lead an exceptionally fulfilling life. Sometimes we need a guiding force in bringing together emotions and thoughts while trusting the process of change. And often we need tools to help us navigate through the process.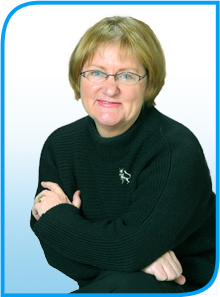 I believe there is no greater place to be when you come to the realization of having the life you have always wanted and I have a deep belief that when we feel overwhelmed, we often cannot see the solutions that are within our grasp and thus we remain stuck. I also firmly believe that many of life's problems can be alleviated by sharing them with someone who is trained to listen and offer tools and alternative ways of thinking. Often implementing some very simple and practical changes can have remarkable results.  Sometimes we just can't see the forest from the trees.
Many of our limiting beliefs cause us unnecessary suffering.  Feelings such as depression or anxiety, struggles in relationships, managing stressful times while going through change, can all be transformed into feelings of joy, connectedness and the ability to cope with life's challenges.  Becoming more self aware is a powerful road to self-mastery.  I believe through our work together you will find your answers.
"Thank you for all you have done for our family. Your support was a great comfort to me, and I know the girls found their work with you helpful as well."
"I enjoyed your money coaching and I think it can be useful in your regular coaching. I think it is part of what makes you such a good therapist - you have so many different approaches to share with your clients."
"It's always difficult to confide in a stranger about your deepest fears, struggles you face daily, or simply what step you need to take next in order to accomplish your aims in life. Yvonne took the time to understand where I was starting out at, and used targeted and personalized exercises to help me reach my goals. She was always professional and compassionate, while being the outside perspective I needed to help decide which path was best for me. Yvonne always helped me to take a step back and really evaluate what was happening with me and my surrounds. By setting small and manageable tasks for each session together we were able to work towards reaching my objective and found ways for me to sustain what worked best on my own going forward."
"Yvonne is truly amazing at what she does. I've seen many councillors over the years, but Yvonne by far the best. Her extensive education and knowledge have helped me through many different issues. I struggled when we lost my father inlaw passed and she helped me learn how to manage the grief. When I developed a phobia of the motorway after an accident she used EFT tapping to help train my brain not to be scared. Not many councillors are aware of EFT, but I can attest it does work. I feel extremely lucky to have found Yvonne as she has been key in my recovery and moving forwards so I can live my life. Yvonne is truly fantastic at what she does."
"I am a retired Section 20 special education teacher working with phase one young offenders in open custody. Many of the 13 to 17 year old students presented similar profiles featuring, low self-esteem, attention deficit disorder, problems with authority, poor conflict resolution skills and as a result poor school success. As a result of her work many of the students showed marked improvement in their success in the classroom setting as well as an improved eagerness to continue to work with Yvonne throughout their stay. Yvonne's patient presentation helped students achieve success."